I started working in the sewing machine business working as a sales representative for the Singer Sewing Machine Company over 40 years ago, in London, Essex & Hertfordshire. During this time I attended training courses learning the technical aspects of sewing machines.  I quickly progressed to assistant shop manager and later, shop manager, my shop being in Bury St Edmunds, Suffolk.  After 2 years I was promoted and moved to a larger shop in Harlow, Essex.  After a successful period there, I was once again promoted to manage a much larger shop in King's Lynn, Norfolk.
With the experience gained during my years with Singer, I started my own business in 1979 and opened my first shop in Wisbech, Cambridgeshire, followed two years later with a shop in Fakenham, Norfolk.  As my business grew, I opened a third shop, this time in King's Lynn, Norfolk.  Not only did I sell Singer sewing machines but those from most other leading manufacturers too.
As popularity in home sewing was waning due to cheap imported clothes and 'disposable' fashion, I sold my shops and moved to live in Spain.  Home sewing was still popular with the expatriate community so I started a 'service & repair' business which I operated from a small workshop at home without the expense of running a shop.
When I eventually returned to live in the UK, I found that many of my previous customers from my extensive client base, called upon my services to maintain their sewing machines, and this I still do from a purpose built workshop at my home.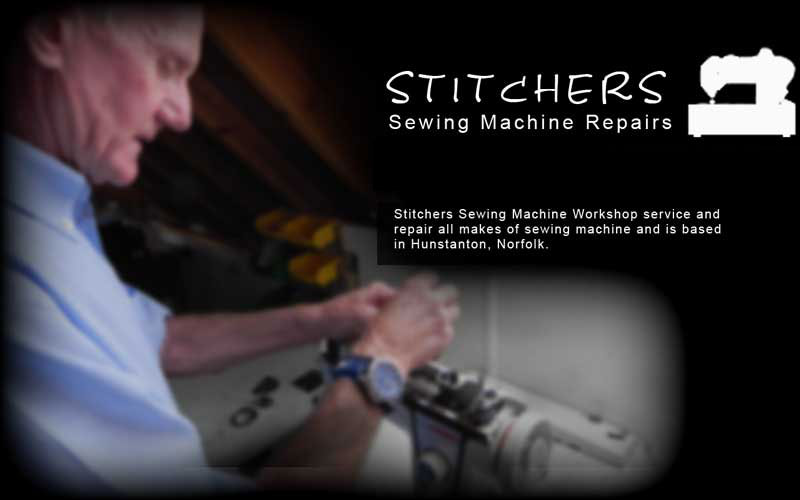 This website was created for David by Tristan Haskins of SEOGoggles.co.uk